CLEVELAND—Glass handling is an application that requires a perfect balance of toughness and tenderness. A glass worker's tools must be strong enough to repel the potential for cuts, but also well-equipped to prevent product breakage when handling. This includes the protective gloves they wear. Safety Today, a dedicated safety distributor founded in 1946, is a proud distributor of Brass Knuckle® and its SmartCut™ BKCR404 Gloves for glass handling and other applications requiring toughness and a sure grip. Brass Knuckle SmartCut 404 combines ANSI cut level A3 protection and a smooth-grip polyurethane coating. They are available now from Safety Today with special promotional pricing.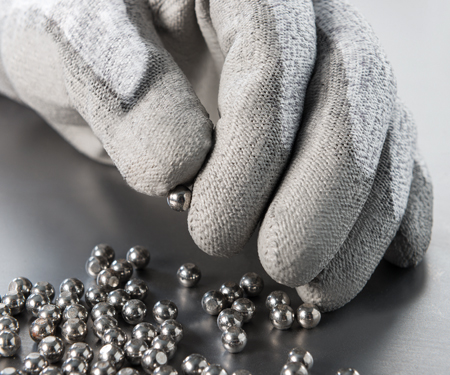 The toughness of SmartCut 404 begins with high-performance HDPE knit fiber that provides protection without bulk and a strength-to-weight ratio 8 to 15 times higher than steel. Next comes the polyurethane coating on full fingers and palm. Soft and flexible polyurethane coatings are excellent for dry-grip applications, but also perform well in light oil conditions (they are not recommended for heavy liquid environments). The smooth texture enhances the glove's abrasion resistance — important for handling glass and other heavy-yet-fragile material.
In addition to glass handling, ideal applications include construction, electrical assembly, general assembly, HVAC, manufacturing, vehicular construction, receiving areas, and sheet metal.
SmartCut 404 has the cut and slip resistance these applications demand, plus a coating that won't mar product surfaces. Available in five sizes and with color-coded wrists to simplify sizing and re-issuing, these gloves are the total package!
Buy now or get more information here.
About Safety Today
Since 1946, Safety Today has been a trusted resource for smarter safety solutions. When it comes to protecting employees, managing risk, and controlling costs, Safety Today acts as full-service safety expert to their customers. Serving customers around the world, Safety Today's international strategic alliances with documented, professional supply partners enable them to provide a full range of safety products, programs, and services to clients across the globe. For more information contact Safety Today USA, 3287 Southwest Blvd., Grove City, Ohio, 43123; phone: 800-837-5900. Email: info@safetytoday.com. www.safetytoday.com.