What is the fog on my glasses?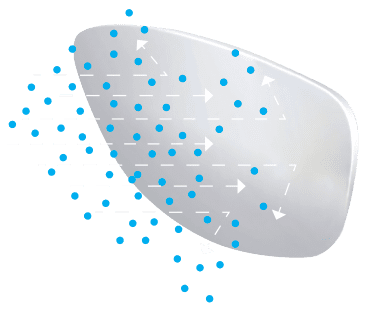 When warm, moist air comes in contact with a cooler surface, the water in the air (vapor) condenses into tiny water drops as it cools against the surface. This is the "fog" that clouds your lenses and obscures your vision. The fog will disappear as the lenses adjust to the ambient temperature. But before the fog clears, there may be seconds or minutes when you are totally" in the dark."
Time is how anti-fog protection must be measured.
We say "long lasting," but we could just as easily say the longest. Our proprietary anti-fog coating offers excellent performance and a long-lasting, fog-free view under even the most demanding hot and humid conditions.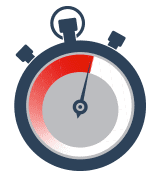 Why does time matter? Well, if fog is caused by your lenses not "catching up" to changes in temperature, either hot to cold or cold to hot, then think of anti-fog coatings as a buffer. If the swing in temperature isn't terribly extreme, a couple seconds to unfog will do. However, more extreme conditions of heat and humidity can lengthen the time to unfog. In that case, wearers will need better fog protection — or else they'll be "working blind" and removing their eyewear. Washable and durable, BK-Anti-FOG performance lasts much longer than competitors' anti-fog treatments.
Aren't safety glasses required to have anti-fog protection?
Unfortunately, there is no anti-fog standard in the U.S. — ANSI or any other — for protective eyewear. The only anti-fog standard for safety glasses is the tough European EN 166/168.